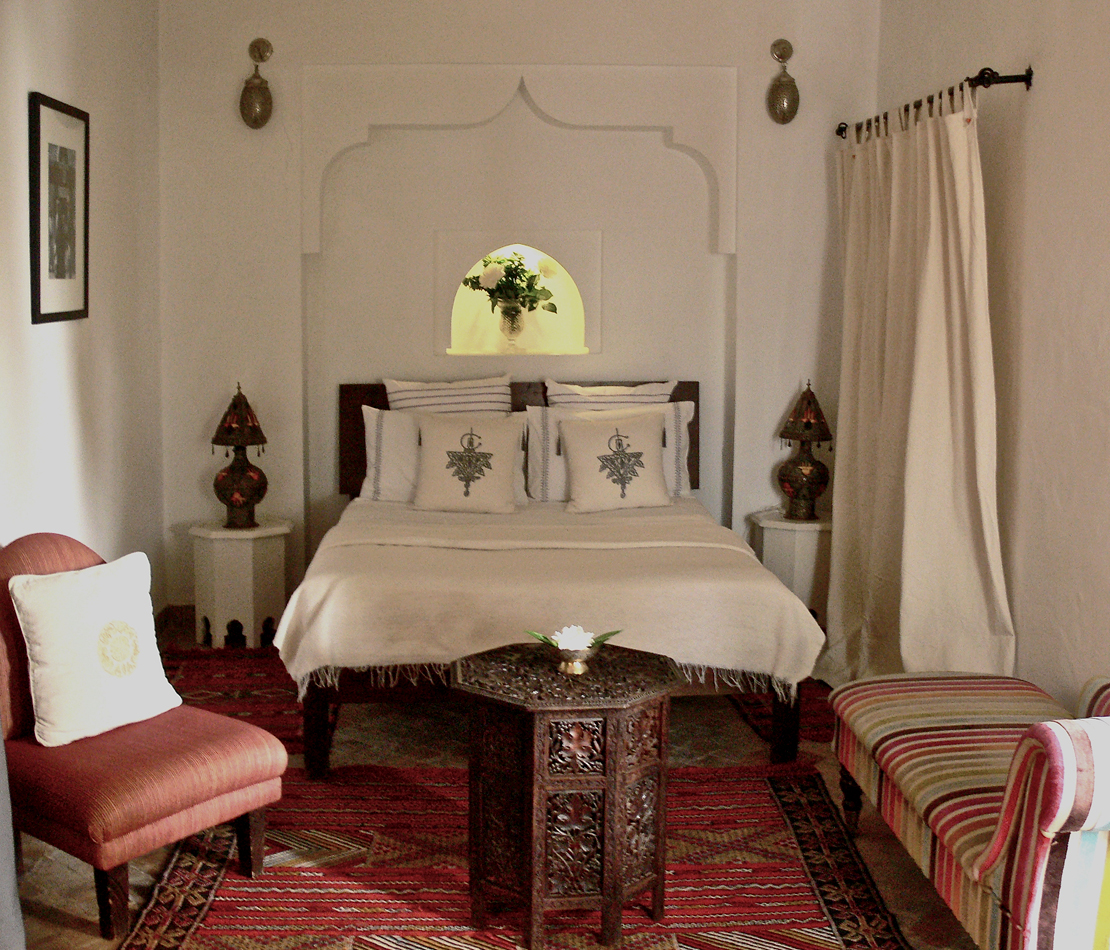 ROKHAM DOUBLE
Double room with marble bath and integrated shower.
Small Library
Courtyard level corner room with outside seating by the courtyard pool, adjacent to Winter Salon.
Direct access to courtyard pool
Cool side of the Riad
175€ per night including breakfast
Plus City Tax of 26 Moroccan Dirhams pp/pn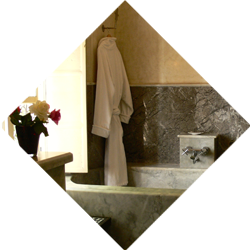 Click to switch images
"Rokham. OMG! Yes! First, the bath. A stunning grey marble 'block' with sloping back meant I could recline with ease while gazing through the window overlooking the courtyard pool watching birds skid between the trees and over the sparkling waters. Even better thanks to the pool's proximity I could indulge my other water habit and dash from Rokham into this lovely emerald pool for a private plunge underneath an azure blue or deep black star studded Moroccan sky day."